When summer comes around, it's time to put away the darker, heavier suits and opt for more relaxed fits and lighter colours - beige and grey make for fantastic options. I've picked my three favourite blazers from Italian brand Canali's Kei collection - if you've never checked them out before, I guarantee you'll absolutely love them.
If you've never heard of Canali before, here's a super quick intro to the brand. Canali was founded in 1934 and stitches the proud values of 'Made in Italy' into every garment. Their aim is to create sartorial masterpieces time and time again with smart suiting, as well as more casual sportswear and jeans so whether you're off to a business meeting, on the beach or having a relaxing meal in a restaurant, you're certain to be the real man about town.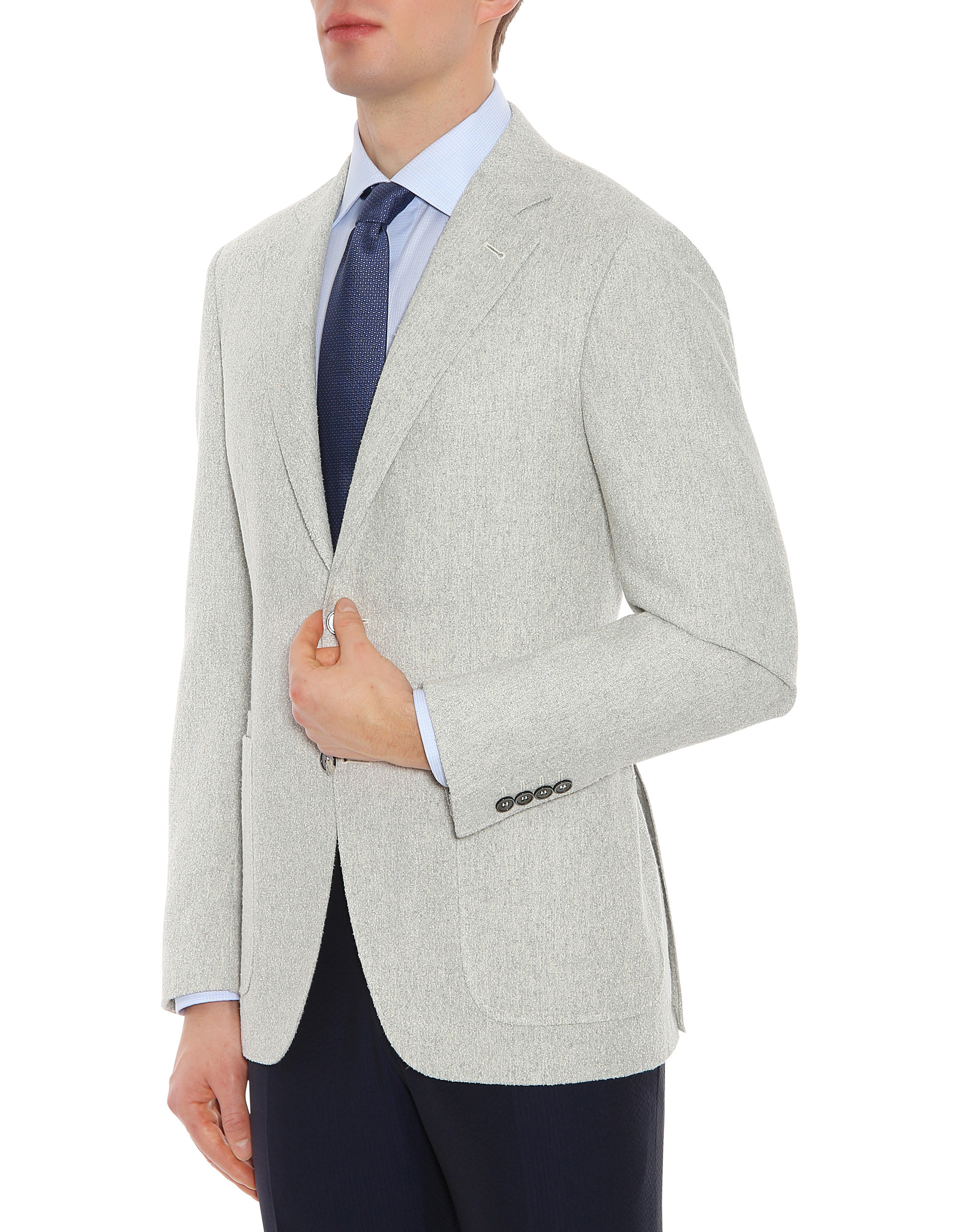 Look 1: Light Grey Kei Blazer
The wool-linen blend Kei blazer in light grey is absolutely perfect for summer. The soft grey jacket would look beyond dapper when paired with some navy trousers, brown loafers and a white shirt. In fact this is also the type of blazer you could wear far more casually, if you're headed to a garden party, try jeans and loafers with a casual shirt, then transform your look for a meal out with a slim fitting shirt, slim fit suit trousers and a smart brogue.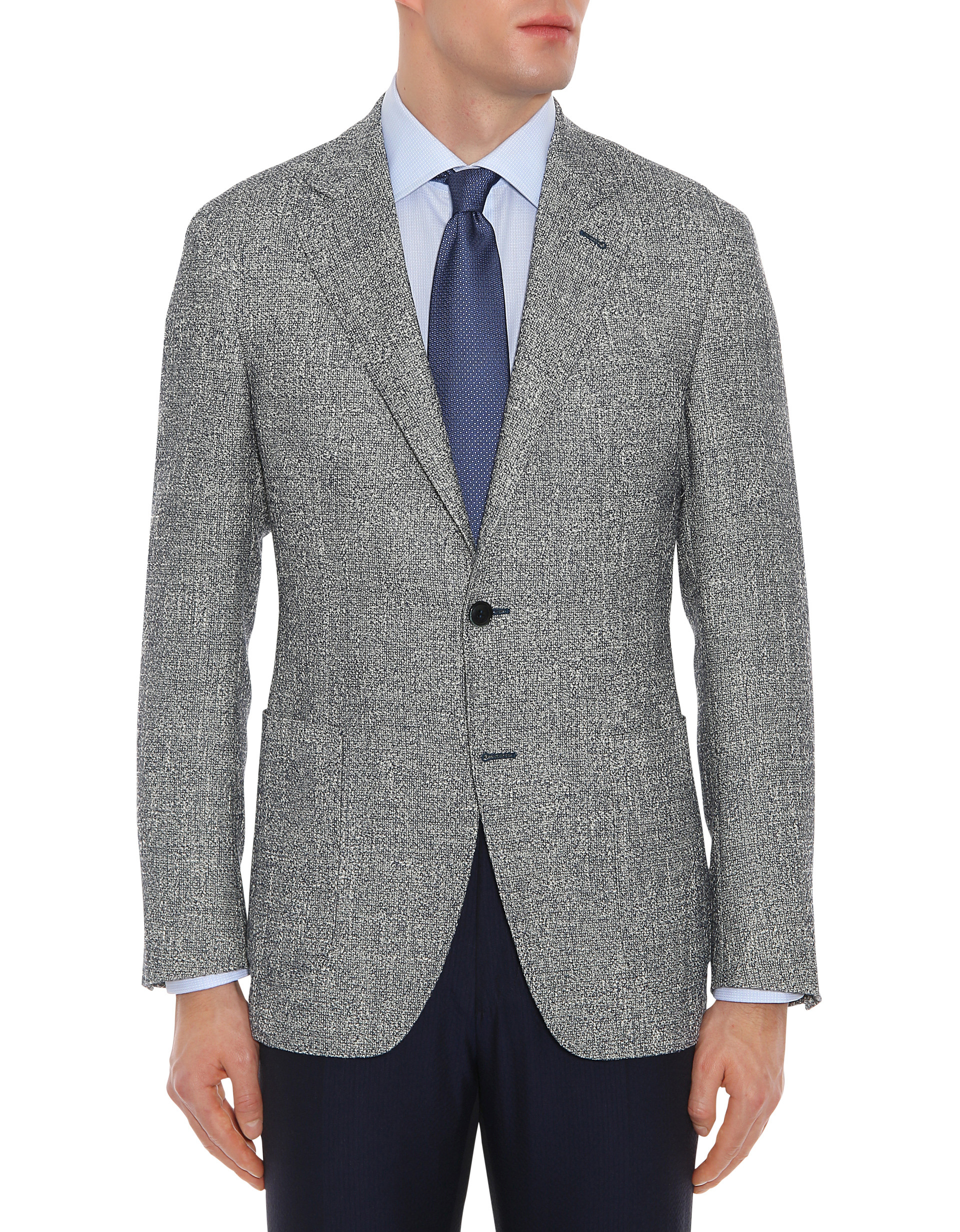 I am a sucker for a textured look, I think it gives some real depth to an outfit. This blue-grey textured blazer is a wool-cotton blend and is perfect for creating a super-smart look. The blazer is unlined which makes for a flexible and comfortable fit, it'll also help to keep you that little bit cooler in sweaty boardroom meetings through the summer months! This blazer is perfect for creating a smarter look, teaming it with a smart brogue, white shirt and tie and darker suit trousers will create some great depth in the look and will get you signing business deals in no time!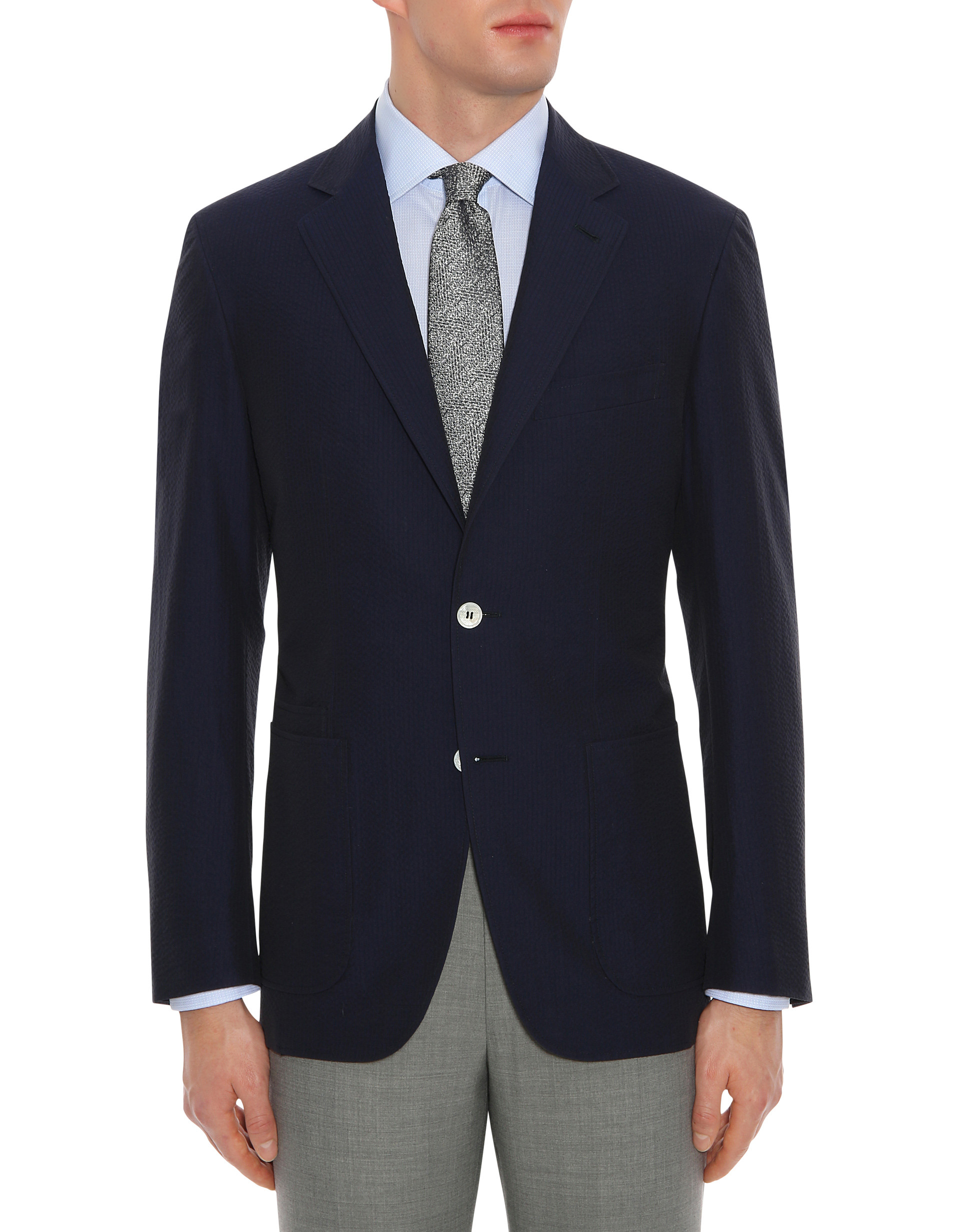 Look 3: Navy Seersucker Blazer
The all-cotton Seersucker blazer might just be the ultimate summer jacket to help you complete your seasonal wardrobe. Seersucker is a luxurious light cotton fabric with a puckered texture throughout, this distinguished jacket will keep you cool in the summer months and is perfect for creating a casual, yet refined look. I'd recommend pairing this dapper jacket with a cotton short, a pair of loafers or smart sneakers and a lightweight plain shirt for the ultimate dockside look.
Canali are renowned for their effortlessly dapper style, you can view their full blazer collections over on their website, it is also worth following them on Twitter and Instagram to be inspires daily with their awesome posts.