I'm currently on a plane on the way home from two epic weeks in the sun in Portugal, if you've never been, I highly recommend checking it out, we stayed in a pretty coastal town and the beaches and coastline were incredible.
I already have the holiday blues, but now I'm on count down to Ibiza with two fellow bloggers, Charlie from Modish Male and the token oldie Robbie from Middle Aged Man, it's nice to take the oldies out for a trip from time to time!
Whilst in Portugal I made full use of the stunning scenery for a few blog pics. When I'm on holiday I am all about comfort, wearing light clothing and pretty much just wearing the minimum required when it comes to clothing.
Before heading away I did the obligatory annual shopping trip for holiday clothes and picked up a couple of bits. I am a big fan of Reiss right now, I love the quality of their clothing, the cuts and materials just feel and look great. With swim shorts, I prefer wearing tailored shorts, they feel much more comfortable and they're also great for wearing out and about for the day, too! The Reiss Napa swim shorts are great for wearing around the pool, to the beach or even for a day out in a town or city, they feature a zip fly and adjustable waist - I find them super comfortable, they're a quality material but they also dry really quickly and don't feel heavy when they get wet. You can pick these up for £60 here.
I decided to keep it casual, and rather than opting for a shirt, sticking with a tee - this simple tee is from Selected Homme, it's really lightweight so perfect for hot days and mild evenings, and also has a really light textured feel to it. It's super comfortable and features a rounded hem, as opposed to the standard squared hem. I'm really into Selected Home as a brand, particularly for t-shirts, they always feel like superior quality and it feels like it will last. They're also great tees for either wearing casually, or dressing up for an evening. You can pick this one up for £18 here.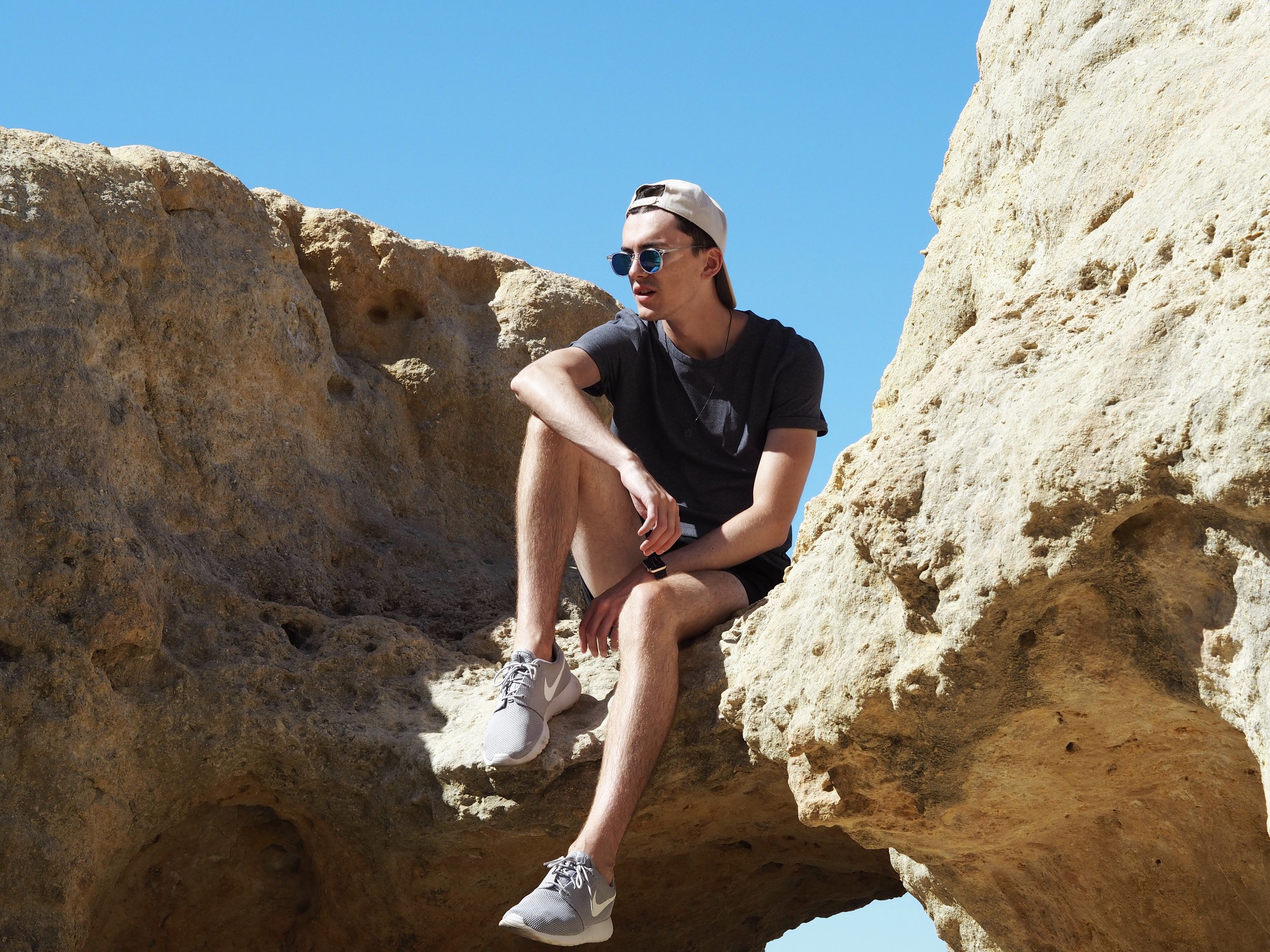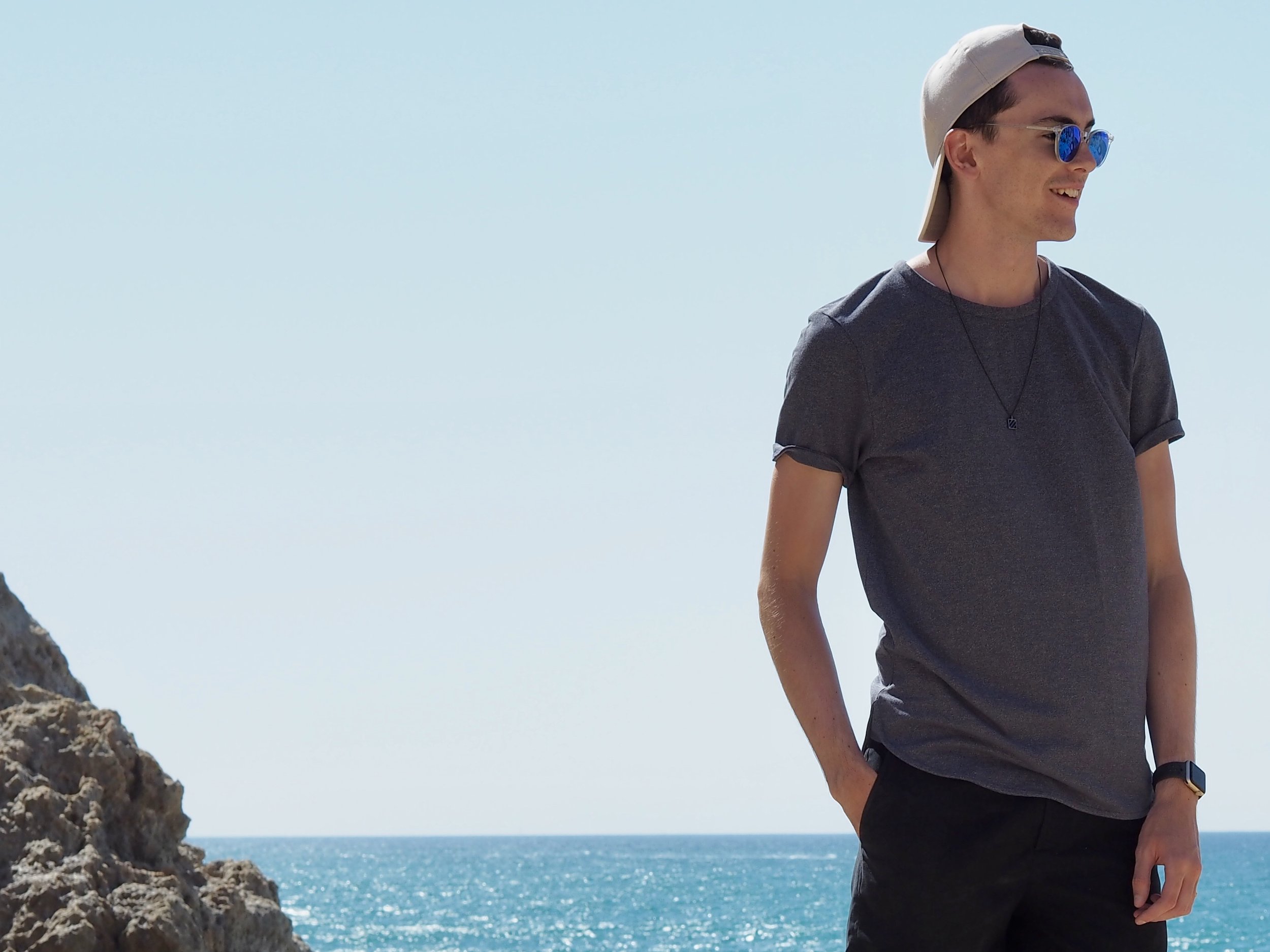 I finished the look with a pair of grey Nike Roche Runs, which are currently my go-to comfy sneakers, and also wore a black chain, which I picked up for a few quid at Topman along with my college-style cap.
This post contains Affiliate links, banner advertising and all of my own opinions...take that ASA!